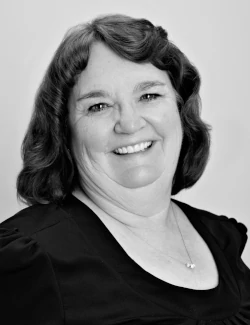 Certified Orthodontic Assistant
Theresa became part of our team in 1996 and has an Associates Degree in Dental Assisting. Combined with years of assisting in the general dental field, she brought with her an invaluable wealth of knowledge and skill now totaling over 30 years. With her kind, patient and composed demeanor, she is a valuable member of our team, always ready to work hard and get the job done. She also manages the responsibility of keeping our dental supplies complete.
Theresa resides in Alma and enjoys family time, knitting and reading. She has two daughters, one granddaughter, and one grandson.